ForOffice – Campaign Website Services
Frequently Asked Questions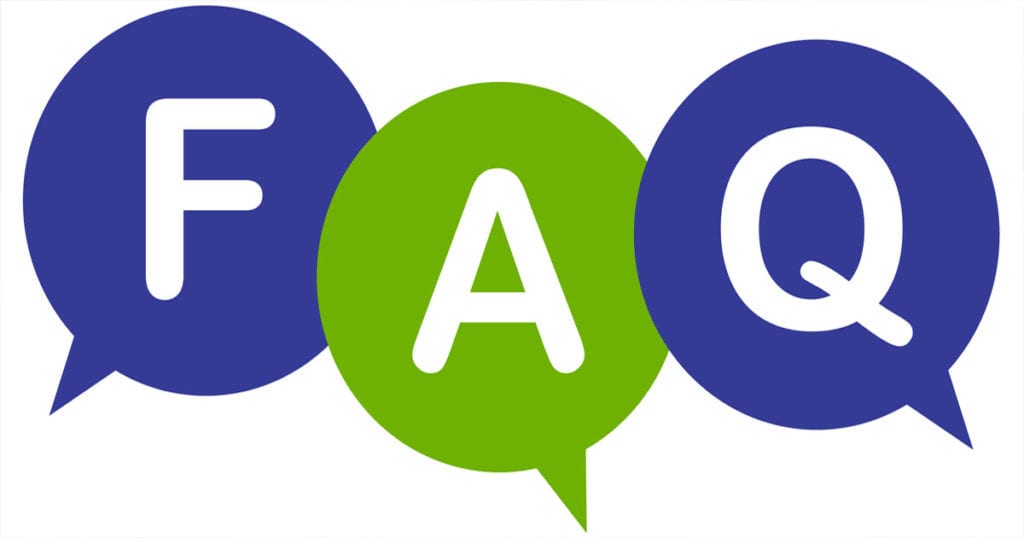 Campaign Website Services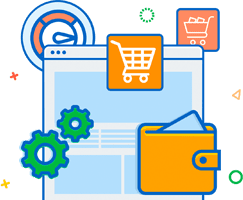 What products do you offer?
We offer web hosting and design services for political candidates who are seeking office or already in office at all levels of government.
Our most popular products consist of pre-packaged service levels that provide three levels of web hosting and/or web design, implementation, and maintenance services.
We also can provide additional web-related services on a contractual basis ranging from video creation and editing to graphic design.  We can implement CRM and manage that effort.  We can also build an eCommerce store for you.  Whatever you need, we can be your one-stop shop.
You can check out details here or sign up here.
Do you accept every client?
Absolutely not!  We evaluate the appropriateness of fit during the initial free consultation call.  We will not work with candidates whose policies and values diverge from those of our founder.  The founder is a constitutional conservative Christian.  If you don't respect those views, chances are very good that working with us is out of the question.
You can read more about our founder's philosophy here.
Why should we use ForOffice for our web services?
ForOffice.co was founded to bring a level of simplicity and efficiency to the web services needs of political candidates.  It's all we do.  We have a vested interest in making sure that all of the candidates that choose to work with us win and keep winning.  Hiring us is like hiring a full-time campaign staffer who works for almost nothing, but knows more about building, hosting, and maintaining your website than anyone else. 
Our costs are EXTREMELY affordable because we know how important campaign funds are and how hard they are to come by.  You will not find any other company who can provide the kind of dedication and hard work on your behalf anywhere.
How much do your websites cost?
That question has two answers, a simple one and one that is complicated.  Let's start with the simple one first:
We offer three levels of service as outlined below:
Our Sliver Plan – Bare-bones hosting that provides you with a dedicated WordPress managed hosting environment where you can host your won WordPress-based site.  It is $29.99/month (during our launch celebration pricing, prices may increase in the future.)
Our Gold Plan – Initial website design and implementation along with monthly dedicated WordPress managed hosting.  The website design fee is $199.95 and the hosting is $29.99/month (again, these prices are deeply discounted during our launch celebration)
Our Platinum Plan

 – is a total "done-for-you" service that includes website design and implementation, hosting on a super powerful manged WordPress host, and ongoing 24/7 maintenance and support.  Initial design fee is $199.95 and the monthly hosting fee is

 

$39.99/month.  This pricing represents more than $2500 discount for the first year.
All plans are locked in and protected from price increases as long as you remain a customer with continuous service.  They include a custom site using your graphics, photos, and color scheme with up to 5 pages, integrated lead generation and donation collection.
Our custom website design services are well beyond the scope of what most candidates would need.  That said, there is no website capability that we cannot add to your site.  There is no website that is too large for us to build.  Prices could go anywhere from a few thousand dollars to in the millions.  The process for designing and building a website of that magnitude would start with a very rigorous needs assessment.  
How does the process of getting my website get started?
The process starts with the free consultation call.  In that call, we will very quickly find out if we are a "right fit" to work together.  If we are, we'll discuss the goals and priorities of your website, then map out a timeline for the various parts of the puzzle that we must gather to get your site live.
The call will last no more than 30 minutes and is completely no-obligation on your part.
Once you give us the go ahead, we'll provide you with the link to our eCommerce web portal where you can sign up for hosting and make your initial purchase. 
How do I pay for your services?
We accept major credit cards online.  We can accept bank drafts and checks if delivered through online bill pay.  However, we highly prefer that you signup using our 100% secure online credit card processing.  That way, your website is never in danger of being 'suspended' for non-payment because of some unfortunate mistiming of payments.
What kind of guarantee do you have?
We offer a 30 day, no questions asked, money back guarantee.  What that means is that if at anytime you are unhappy with our service for any reason, you can cancel and we will refund your last payment.
Tell me about the company and its history.
ForOffice is a new venture for our founder, Carl Chapman.  He has been a life-long conservative and voted in every election in which he was eligible since he was 18.  When he lived in Johns Creek GA, he helped elect the only conservative members of the city council there and has built, or will be building websites for a number of elected officials and candidates for office.
Carl's background is deeply entrepreneurial and steeped in technology.  He founded a company that provided turnkey point-of-sale systems consisting of integrated hardware, software, installation, training, and support to some of the giants of the pizza industry going back as far as 1989.  He's also built hundreds of websites that cross the spectrum from portfolio sites for professionals to multi-million dollar eCommerce sites.
Because Carl is concerned about the direction of the country, he wants to do something to make sure that conservatives have the best online presence to get their message out.  With his background in "total" service from his days serving thousands of stores for Domino's Pizza, Pizza Hut, and Little Caesars, he conceived of a total service offering for political candidates that would provide tremendous value.
Removing the headache and hassle of creating an online presence that can help power candidates' campaign to victory is our number one goal.  We are an American company.  All of the people that work for us or with us are based in America.  We hope that you will choose us to be your provider of all things "web related."
Carl is a graduate of the United States Naval Academy, a husband, father, and "Angel Dad" whose son was killed by an illegal alien. 
Campaign Website Development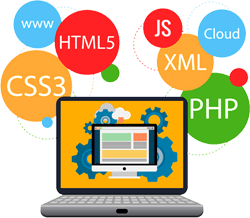 What is web development?
Web development is the work involved in developing a web site for the Internet (World Wide Web) or an intranet (a private network). Web development can range from developing a simple single static page of plain text to complex web-based internet applications (web apps), electronic businesses, and social network services. A more comprehensive list of tasks to which web development commonly refers, may include web engineering, web design, web content development, client liaison, client-side/server-side scripting, web server and network security configuration, and e-commerce development.
As used by us, in the service levels, it refers to a functioning website design, installation, and integration with donations and lead generation. 
What do you do that is special in terms of building my website?
We build your website using the most sophisticated design tools that create your site to be mobile responsive across all standard sized devices and to be compatible with all modern browsers.
Your site will look great on any device your visitor uses.  It will be beautiful, super fast, and free from any malware that could attack your visitors.  It will also be 100% secure coming with SSL certificate installed from the get go.  
Your visitors will be impressed with the quality and look of your site.
Will I "own" my website after you build it?
YES!  You own 100% of the site and because of the portability system built into our site builder, it can be transferred in whole to another host of your choosing with zero hassle.
What about graphics design and photos?
Graphics design and photos should be provided by you and we will use them to their best effect.
If you wish, we can connect you with some of the most talented designers in the world who can provide all of your design needs from logos, to banners, professional stock photos.
We also have relationships with professional photographers should you need professional images.  
Using those outside professionals would incur additional charges beyond what we outline in our service plans.
Do I get to choose the color scheme and graphics on my site?
YES! It can be as simple as you suggesting that you like reds and blues, or as complex as asking us for a set of primary and secondary complimentary colors.  The flexibility of our design staff to use those colors across the site will allow us to create a visually stunning site that matches your color scheme.
What about website maintenance and changes to my site?
If you choose our Platinum Plan, website maintenance and revisions to your site are included as part of the plan.  Unlimited changes for as long as you remain a customer.
If you choose one of our other plans, those changes are your responsibility.  Of course we can take care of them for you, on an a la carte basis.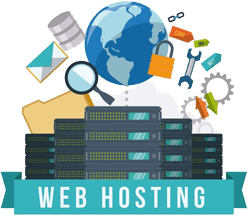 What is web hosting and why do you offer it?
Web hosting is a service that allows organizations and individuals to post a website or web page onto the Internet. A web host, or web hosting service provider, is a business that provides the technologies and services needed for the website or webpage to be viewed in the Internet. Websites are hosted, or stored, on special computers called servers. When Internet users want to view your website, all they need to do is type your website address or domain into their browser. Their computer will then connect to your server and your webpages will be delivered to them through the browser.
We offer web hosting for some simple reasons:
To reduce the hassle for you, you'll have one vendor for all your web needs
We can guarantee the highest quality of service and "up time" 
We can control the environment of your website for the best possible performance and highest level of security
You will get the best price available, so it saves you money
What is special about your web hosting?
Our hosting is based on some of the most sophisticated cloud-based technology available today.  We are hosted on the same servers that host over 5 million websites included millions of WordPress installations for US-based universities.
Your website will be an instance of a manged WordPress environment (WordPress runs more than 30% of the eCommerce sites in the world) that we have specifically configured for speed and security.  We use premium plugins to provide core services to all of our clients so that their websites are tremendously secure and we use content delivery networks, static page caching, and lossless image compression to deliver your visitors the quickest page load experiences possible.
Do I have to host my website on your severs?
In order to provide the highly discounted "bundled" services during our launch celebration period, the answer is yes.  If you wish to only have us design your website and have it hosted somewhere else, you'd end up paying (at least) our regular price of $1999.95 for website design.
However, you are never locked into our service, you can cancel at any time, and your website is portable and can be hosted on any standard host that offers either manged WordPress hosting or a LAMPS stack.
We're confident that after experiencing our service, you won't want to go anywhere else.
Does your hosting come with a control panel?
No.  We offer a managed WordPress hosting environment.  With that you can have access to you site's WP Admin area, if you like.  If you choose our Platinum Plan, you'll have access, but you'll never need it.
Is there a minimum contract period for you design and/or hosting services?
NO! No contracts, no minimum time periods.
What happens if/when I want to cancel service with ForOffice?
The answer is, that depends.  It depends upon what you want to do.  First thing that will happen is that we will stop billing you for your regular service.  From there, you'll have a choice to have us give you a portable zip file of your site so that you can install it elsewhere, or have us archive your site on our servers (for a small fee) so that it can be used at a later time.
You would be responsible for pointing any custom domain name to an appropriate place and handling email administration.  However we can help with all that, again for a small fee.  Your cancellation will NOT be an adversarial event.   We want you back in the future and we want you to say good things about us to everyone, so believe us, it will be smooth sailing.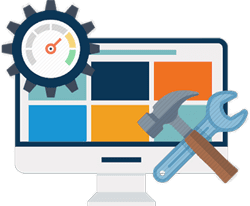 What kind of support do you offer?
We offer email support, phone based support, and coming soon – ticket based support.
What are the different levels of support that you offer?
We offer two level of support – email support during business hours for our Silver and Gold plan members.  Platinum Plan members get 24/7 support using any and all support methods.
How much does support cost?
Support is included in the cost of hosting, so there is no separate charge for getting help.
What do I do when I have a problem?
Send us an email or give us a call (depending on your plan level) and we'll take it from there.  We will work on any problem or issue just like it was one affecting our own website.
Having provided 24/7 support across 5 time zones for a system as mission critical as point-of-sale software that ran the nation's largest pizza delivery restaurants for thousands of stores doing hundreds of thousands of orders per day, there won't be any issue in us handling a candidate website that gets several hundred visitors per week.  
Have a question that you don't see listed but want to ask?  
Use the form to the right to submit your question.  We'll reply to you by email and also add the question and answer to our FAQ.
Thank you very much of helping others with your question!
After reading the FAQ, we hope you got enough information to make your deicison to use ForOffice.co for your campaign website.  Use the button bleow to chose the plan that is right for you.